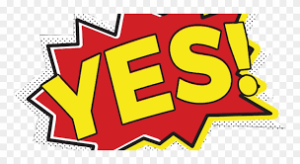 They said yes! Congratulations on getting into college!  Now it's time to sign up for Admitted Students Day at the school.
Why Should I Sign Up?
You might be thinking, "Why should I attend?  I'm already in."  The answer is so you can make an informed decision as to which school is the best fit for you.
If you haven't had a chance to visit the school or it's been a while since you were on campus, it's important to take a fresh look.  Admitted Students Day is an opportunity to get a better feel for the school, ask questions, and meet people. You'll meet professors and students who are studying your major.  You'll get to see the ins and outs of the buildings – classrooms, dorms, athletic facilities.  You'll get to taste the food. You may even meet your future college roommate.
How to Make the Most Out of the Experience
Here are some tips to take full advantage of the day:
Review the criteria you used to decide which schools to apply to. Update it if necessary and bring it with you.
Make a list of all your questions – academic, social, emotional, financial.
Eat in the dining hall.
Talk to current students.
Check out the clubs and organizations.
Be sure to visit the student center, library, career center, and rec center/gym.
Schedule an appointment with financial aid if you have questions about your award package.
If you have special dietary or housing needs, be sure to check in with the residential life staff.
Likewise if you have medical needs, a visit or conversation with health services is in order.
You can meet with someone from Student Services (sometimes called Disability Services) to talk about the services they provide and how the school can support you academically, physically, mentally, etc.
Check out the surrounding town. What is there to do?  Are there nearby hotels for family visits?
Take notes and pictures. This will be especially helpful if you're visiting more than one school on a weekend.
Next Steps
Now it's time to compare and contrast.
Review your updated list of college criteria.
Consider in what ways does the school meet your needs? In what ways is it lacking?
Make a list of the pros and cons of each school.
Do you have any additional questions? Contact the school to get all the information you need before you decide.
Do you see yourself being happy and engaged at the school?
Remember, the ball is in your court.  Unless you've been accepted through the Early Decision process, you don't have to put down a deposit until May 1.  (Click here for more information on the difference between EA/ED/RD.)
Take your time.  Consider your options. And choose the school that's best for you.