Mission
Dedicated to helping people find their true path in life.
Eleanora Ferrante has a mission to help others become the person they are called to be. She created Square Peg Square Hole Coaching to realize her professional dream – to make a living doing what she is best suited for and thoroughly enjoys – and to formalize her role as "advice-giver-in-chief."
Eleanora practices what she preaches to her clients: she is a role model in identifying and using her personal strengths. In her work as a college admissions advisor and a career counselor, Eleanora balances big-picture vision with a near-obsessive grasp of the small details. She can strategize the greatest possible outcome for her clients based on their unique abilities and preferences, while simultaneously ensuring that all i's are dotted and all t's are crossed on their essays, applications, cover letters, and resumes. She shares her love of learning with her clients, and is dedicated to finding the smartest solution and the best result.
Bio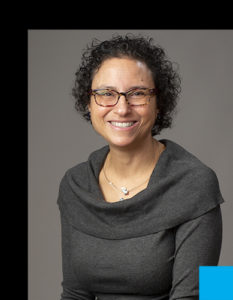 KNOWLEDGE. EXPERIENCE. DIRECTION.
"I love guiding clients to that "aha" moment – the one in which they find
their passion, get into a college they love, or land their dream job."
– Eleanora Ferrante
Square Peg Square Hole Coaching is the culmination of Eleanora's many years of professional work experience in consumer-oriented roles, and decades of volunteer work in civic and cultural organizations. Her volunteer experience as an admissions liaison for Cornell University, her alma mater, gave her initial exposure to the college admissions process and began building her credibility as a well-informed resource. By the time she successfully shepherded her own children through the admissions process to brilliant results, her reputation as a subject matter expert was solidified. Eleanora's own "aha" moment came when the friendly requests for help with the college application process from parents and high school students spread from her immediate group of friends to friends of friends, to strangers. With the completion of a College Admissions Specialist certificate program in 2017, a business was born.
A natural networker, Eleanora's many professional relationships within various industry sectors across the region are a boon to her career coaching services. She is adept at making connections and introductions, and using those skills to help new career seekers as well as experienced professionals looking to relaunch their careers. She is a certified Gallup Strengths Coach and balances private clients with an active schedule of conducting workshops and delivering presentations for her corporate clients.
Eleanora received a Bachelor of Arts in Mathematics from Cornell University, a Master of Business Administration from Hofstra University, and a Master of Arts in Theology from the Seminary of the Immaculate Conception. Earlier in her career, she held various positions in retail banking and operations for Chase Manhattan Bank, progressing to vice president before leaving the bank for a position in consulting.
A lifelong resident of Long Island, Eleanora and her husband are enjoying a somewhat empty nest in South Huntington, where she continues to be actively involved in her church, as a member of the Pre Cana team; the school district, where she was president of the Council of PTAs for two years and served as a legislative liaison for six; the Arthritis Foundation, for whom she is a board member and organizes a team in the annual fund-raising walk; and the public library, where she is a trustee. In her spare time, Eleanora dreams up more ways to not have any spare time.