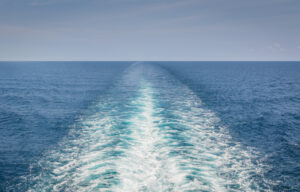 The 2022 top trends in college admissions …
Applications:
This year continued to see an increase in the number of applicants and applications.  The Common App had a 20+% increase in applicants and a 5+% increase in the number of applications per student.
While I'm happy to see more students applying to college, more applications per student isn't necessarily a good thing.
I encourage my students to develop a well-defined list of criteria which we use to identify the schools with the right academic, social, and financial fit for them (check out my College Fit Worksheet). Developing a college list shouldn't feel like you're throwing darts at a dart board. It should be a well thought out process with the goal of having great options come April 1. (Read my blog post for more on how to build your college list.)
ACT/SAT:
From 2019 to 2022 the percentage of test optional schools grew from approximately 45% to 80%. According to FairTest, "more than 1,750 schools have ACT/SAT-optional policies for fall 2023. An additional 85 schools are test-blind."
On the plus side, this has opened the door for students with lower than mid-range scores to apply to schools which they might not have applied to in the past.
On the minus side, this has lowered the acceptance rate at some schools which have seen a bump in applications due to their test optional policy.
But keep in mind that not everyone has jumped on the test optional bandwagon. While the entire California public university system is test-blind, Georgetown, the Florida public universities, Georgia Tech, and UGA have remained committed to using test scores. This past year MIT reversed course and once again requires test scores.
And just in case you think the ACT and SAT are going away, the SAT is going digital. Is this a last ditch attempt to keep the tests relevant to the college admissions process?  Only time will tell, but one thing is certain, ACT and College Board are businesses. They're not going down without a fight.
My take, a low test score is no longer a barrier to admissions, but a good test score is still a good data point to include in your application.
Admission Rates:
Admission rates at the more select colleges continued to decrease mostly due to the rise in the number of applicants.  CalTech, Harvard, and MIT all had a 4% acceptance rate (2021).  University of Chicago and Northeastern were just over 6%.
Not to worry, there are many great schools with higher acceptance rates. Schools such as WPI, University of Scranton, Miami Ohio, and Drexel all have strong academic programs and accept 60-80% of their applicants. Public universities can be a terrific alternative with acceptance rates in the 40-50% range.
The takeaway for my clients: a prestigious name doesn't guarantee success.  As I tell my students, "The name ON the t-shirt is less important than the needs of the person IN the t-shirt."
Enrollment:
Overall enrollment continued to decline in 2022 (it's down 1.1% according to ), but there's some good news. HBCUs (Historically Black Colleges and Universities) experienced an increase of 2.5%. Highly selective colleges also saw an increase in enrollment. And more students are taking dual enrollment courses while in high school.
AI:
ChatGPT is the hot topic in academic news. The big question for college admissions is how will it impact the essay portion of a student's application?  Essays (both the personal statement and supplemental essays) are a way for the application reviewer to get more insight into the student, their strengths and interests, and reasons for wanting to attend a particular school.
Stay tuned. There will certainly be more to come on this, and all these subjects, in 2023.