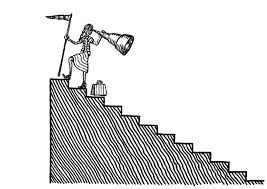 COVID continued to have a major impact on students in 2021. While there were some positive changes (students found innovative ways to enhance their learning and explore their interests, schools re-engineered their admissions review process to be more holistic), it was still a difficult year for many.
As we bring this year to a close, here's my look back at 2021 and what you can do moving forward to strengthen your college applications.
COVID's Legacy
Academics:
Grades went down for many students who found it difficult to learn remotely.
Some students are struggling if they didn't get a strong foundation in a subject last year.
Activities:
Options were limited.
But many students took advantage of the time to explore new interests, rediscover old loves, and find ways to help their community.
Recommendation Letters:
Lack of in-person interaction made it hard for students to build relationships with teachers.
Testing:
Many predicted that testing would become less important, but that hasn't necessarily been the case.
Florida and Georgia schools as well as Georgetown are still requiring test scores.
Test scores are still used by some schools to determine admission and merit aid.
 What Should Students Think About?
What did you learn about yourself and how you learn best?
How will this impact your college list? (Click here for more on Building Your College List.)
How did you spend your time?
What new interests have you discovered?
How did you make an impact (big or small) at home, at school, in your community?
Teachers that you were able to connect with by asking questions in class or through extra help sessions.
If you don't test well, what can you do to up your score?
Which schools that meet your college criteria are test-optional?
Moving Forward:
Focus on improving your grades.
Ask for help from your teachers/tutors if you're struggling in a class this year.
Explore clubs at your school.
Look for service opportunities at school, through your library, at your place of worship, in your community.
Find online courses to explore new subjects and deepen your knowledge in your current interests. (Click here to learn about Summer Programs.)
Get to know your teachers. (Click here for more on Recommendation Letters.)
Ask questions in class and don't be afraid to ask your teachers for help.
Look for test prep that can help you improve your scores and schools that are test-optional.
Want to look back at the full year?  Scroll through my 2021 blog posts to see what transpired.