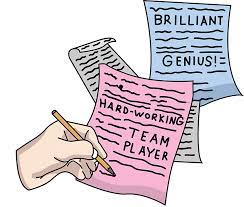 It's May. Time for juniors to ask their teachers for a "Letter of Recommendation" (LOR). Most students review their report card, find a class or two where they got an A, and head off to ask that teacher to write an LOR for them.
Not so fast. Before asking a teacher (or anyone) to write an LOR, a student needs to ask themselves a few critical questions:
How well does this person know my character?
What type of student was I in this class? Did I participate? Ask questions. Help my classmates?
Did I work hard or hardly work in this class?
The teacher who taught the class where you got an A, might not be the right person to ask for an LOR if they don't know you or think you were truly engaged in learning in their class.
A great recommendation checks off these boxes:
It provides insight into your character, abilities, and interests.
It describes your achievements.
It includes specific examples showcasing your strengths.
It provides information not otherwise found in your application.
Don't forget to think beyond academic recommendations.  Your coach, club advisor, manager, or someone you volunteer with may be a great person to ask as they can provide insight into who you are outside of the classroom.
Want to know more about LORs?  Check out my post on "The ROI of an LOR".