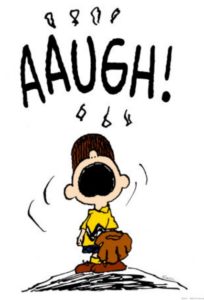 College Board and the ACT have cancelled their upcoming exams just as high school juniors were gearing up to take them, perhaps for the first time.  You may be wondering what the impact will be to your application.  While the short answer is "We're not sure," the longer answer is "The colleges and testing agencies are working to figure out a way to lessen the impact for students."
One of the most common questions that students (and parents) are asking is "Do the colleges and universities know the tests have been cancelled?"  Rest assured, yes, they know.  And yes, many are already beginning to modify their admissions requirements for Fall 2021.  More schools are going Test Optional (this means you do NOT have to submit standardized test scores with your application), and this list is likely to continue to increase.  Even better, some of the relatively few schools that still require the SAT Subject Tests are dropping these requirements.
What should you do if you're a high school junior?
First, if you haven't already, decide which test you want to take – the SAT or ACT.  There's no need to take both.  If you don't know which is better for you, take a practice test for both exams and see which one you prefer.
Next, sign up for the June exam (either the SAT or ACT) – we're all hoping they will run as scheduled.  If this will be the first time you're taking the test, consider signing up for a later date as well.
In the meantime, you can, and should, still practice for these exams.  Put a positive spin on this and think of it as bonus time to prepare.  Both College Board and the ACT offer free online resources including full-length practice tests.
Click here for the SAT resources:  https://www.khanacademy.org/sat
Click here for the ACT resources: https://www.act.org/content/act/en/products-and-services/the-act/test-preparation/act-academy.html.
The cancellation details:
College Board has cancelled both the March 14 makeup SAT exam scheduled for March 28 and the May 2 exam.  If you were registered to take the test on either of these dates, you will receive a refund from College Board.  They have also postponed the March 25 SAT School Day exams (SAT, PSAT 10, and PSAT 8/9) to an as yet undetermined date.
As of now, the June 6 SAT is still scheduled to be administered as is the August 29 SAT.  College Board is planning to schedule additional testing opportunities.
The ACT has cancelled their April 4 exam and rescheduled it for June 13.  If you were scheduled for the April exam, you can take the June 13 or later test for free.  If you can't or don't want to take the ACT on a later date, you can request a refund.