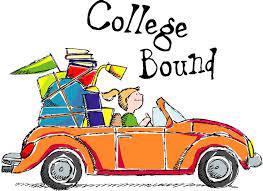 You've put down your deposit at your dream school and graduated from high school. It's time to relax, right?  Not quite. There's still work to be done to before you head off to college.
Check your new college email every day to be sure you don't miss any important deadlines or updates.
Check your college portal/website's "New Student" section to see what forms you need to fill out and when your tuition payments are due.
Send your AP/IB scores so you can get credit for these courses.
If you've taken college courses while in high school, verify if you need to submit the transcripts.
Take care of housing and dining. Send your housing deposit, pick your dorm, ask about roommates (are they assigned or can you choose who you want to live with), and pick your dining plan.
Sign up for orientation (some schools offer orientation over the summer instead of right before school starts).
Join your school's freshmen social media pages. Parents, there's often a parent page that you can join as well.
If you need special accommodations, contact student services (sometimes called the disability office) to find out what documentation they need.
Make sure you have a debit card and/or credit card.
Start shopping and packing.
Check out this article for more tips.