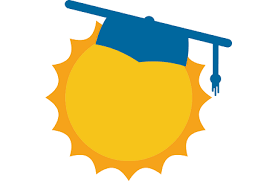 It may say February on the calendar, but it's time to think about summer.  Summer is a great time to dig deeper into something you love or explore a new interest.
One option for high school students to consider is taking a summer class.  A positive note to the distance learning implemented by many colleges is that many programs that you might not have been able to attend because they were in-person are now available to students online.
Professor Keys
Programs range from science to history to writing to art.  Some are for college credit and some just for fun.  They are taught by Harvard professors and Serena Williams.  You can learn songwriting and producing from Alicia Keys. The important thing is they can give high school students a chance to learn a new skill or topic, build their knowledge, and/or test out a potential major.
Do Your Homework
Be smart and do your research before signing up.  Finding the right fit summer program is similar to finding the right fit college.  Consider your strengths, interests, and goals.   Be sure to choose a reputable school or company – there are many people who claim that their programs are the ticket to getting into a top tier college.  While a selective program can help round out your application, it does not increase your odds of acceptance at that college.
In the end, the best summer program is the one where you'll grow and be engaged.
Get Started Now
Below is a list of college and other programs.  Click on the names to check them out.  Keep in mind that while some are rolling admissions others have strict deadlines (some of which are very soon).
College Programs:
American University Community of Scholars
Boston University Pre-College Programs
Brown University Summer@Brown Online
Cal Poly EPIC  (Engineering Possibilities in College)
Columbia University Online Summer Immersion Programs
Cornell University Precollege Studies
Drexel University Summer Institute
Georgetown University Hoya Summer High School Sessions
Hampshire College Summer Studies in Mathematics
Harvard University Summer Programs for High School Students
Johns Hopkins Biomedical Engineering Innovation
LIU Post High Scholar Scholars Program
Marist College – Fashion Design
Otis College of Art and Design
Purdue Summer College for High School Students
Stanford Pre-Collegiate Summer Institutes
Syracuse University Summer College for High School Students
The Management & Technology Summer Institute (UPenn Engineering and Wharton)
UCLA Summer Sessions for High School Students
University of Michigan Math and Science Scholars
University of Pennsylvania – Wharton Global Youth Program
Wake Forest Summer Immersion Programs for High School Students
Washington University in St. Louis Pre-College Programs
Online Programs:
Other Programs:
LaunchX High School Entrepreneurship Summer Program
The School of The New York Times Summer Academy