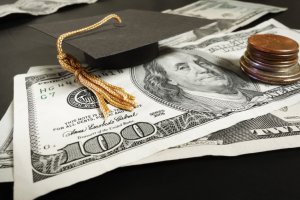 It's hard to believe that fall is here.  And with fall comes the FAFSA and CSS Profile.  Both financial aid applications open on October 1.  Let's unpack what this means for high school seniors and their parents.
First, some definitions.
FAFSA: Free Application for Federal Student Aid.
Colleges use this form to determine your eligibility for federal (and in some cases, state) financial aid.  Many schools also use it to determine your eligibility for need-based school aid.   A few require this form even if you are only looking for merit aid.
CSS Profile: College Scholarship Service Profile
Approximately 400 schools require this form in addition to the FAFSA to determine your eligibility for school-based aid.
Some key things to note:
The FAFSA is a government form and is free to submit.
The CSS Profile is maintained by the College Board (the people who run the SAT) and requires you to pay a fee to submit it to colleges.
You need to submit the FAFSA before every academic year if you want to be eligible to receive federal financial aid (some schools may require it every year for school-based aid as well).
The FAFSA links directly to your IRS documents (with a few data points input by you) while you need to manually input your previous, current, and next year's financial information into the CSS Profile.
Deadlines for submitting these forms differ from school to school, so be sure you check each school's financial aid page on their websites.
Keep in mind that the posted deadline is the last possible date for submitting the forms.  Your best chance of receiving aid (especially merit aid) comes from submitting the forms as early as possible.
If you haven't already, now's the time to create an FSA ID, a username and password combination that allows you to sign your FAFSA form electronically.  This will save you time when you're ready to fill out the form.
Links to the forms:
FAFSA: https://studentaid.gov/h/apply-for-aid/fafsa
CSS Profile: https://cssprofile.collegeboard.org/