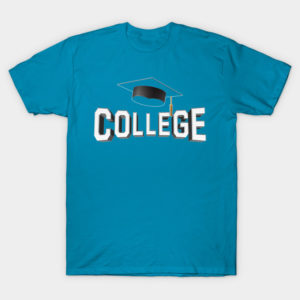 By now you should have heard from all your schools.  Hopefully you've been accepted at your top choice with a financial aid package that makes it easy to say yes.  If so, congratulations!  But if not, there are still actions you can take that may give you the options you are looking for.  Here's what you should be doing as you ponder your options and once you finally decide.
I have so many great choices.  Where should I go?
Ask yourself the following questions as you consider each school:
What is my end-goal for college?  Will this school help me reach it?
Will I fit in academically?
Will I fit in socially?
Is it located in a place I want to be?
Is it the right size?
Do they have the activities/clubs I'm interested in?
Can I afford it?
Do I see myself being happy here?
Still not sure?  My "Decision Time" workbook can help.  You can find it on my Resources page.
I've been Waitlisted at my top choice. What should I do?
This year many students have been placed on the waitlist at their top schools. While some schools may only accept a few students from the waitlist, others frequently pull students off the list for the upcoming fall.
If you haven't already, make sure you tell Admissions you want to be on their waitlist.
Write a Letter of Continued Interest (LOCI). Check out my blog post to see what you should include.
Send a deposit to another school. While you will hopefully get accepted off the waitlist of your top choice, you need a backup plan.  Decide which school from your list of acceptances is the best fit for you and proceed with the enrollment process at that school.
I've been accepted at my top choice, but I can't afford it.  Now what?
Given the current environment, colleges understand that circumstances may have changed since you applied.
Call the financial aid office and see what documentation they need to update your package.
Let them know about any updates to your application such as new awards, achievements, activities, etc.
Remember colleges have a limited pool of money that they have already distributed so they may not be able to give you more grant or scholarship money.  In either case, it's worth the time to speak with them.
I've decided on my school.  Hooray!  I'm done!
Not quite.  You need to tell them you're accepting their offer and put down your deposit.  Review the school's "Admitted Students Checklist" for all the steps you need to take (it can vary from school to school) and be sure to notify your guidance counselor.
It's also polite to decline the other offers at your other schools to open up space for students on those waitlists.
And don't forget to buy a t-shirt from your new school and wear it proudly on May 1!