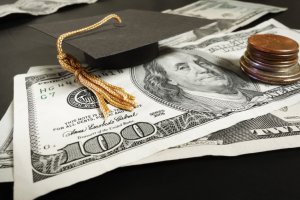 Now that you've submitted your college applications, it's time to apply for scholarships.  Here are a few great websites to check out for "free money":
Career One Stop
Cappex
Edvisors
Fastweb
Going Merry
College Board
Scholarship America
Scholarships.com
Scholar Snapp
Unigo
If you prefer to use a book to do your research, I recommend "The Ultimate Scholarship Book 2020" by Gen and Kelly Tanabe.  With more than a million listings, you're bound to find scholarships that you're qualified for.
Another great resource is your own high school.  Many schools have a list of scholarships on their website or Naviance (if your school uses this program).  While there are plenty of national scholarships such as the Coca Cola Scholarship, don't overlook local and school-based programs.  Alumni as well as parent and employee organizations often provide thousands of dollars in scholarship money to their own students.
Unfortunately, you need to be careful.  There are plenty of people who will ask for money in return for help finding scholarships.  Don't fall into this trap.  Reputable scholarship sources will not ask for payment.  Check out this WSJ article for scholarship scams to watch out for.